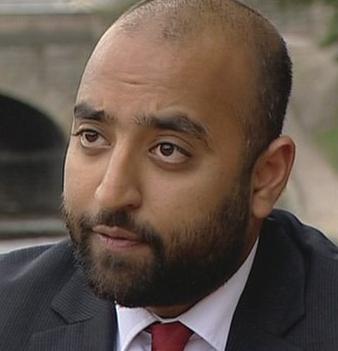 A student who was arrested and held for seven days after downloading the al-Qaida training manual as part of his university research into terrorist tactics has received £20,000 in compensation and an apology from the police for being stopped and searched.
Rizwaan Sabir, 26, was studying for a master's at the University of Nottingham in 2008 when he was detained under the Terrorism Act and accused of downloading the material for illegal use. He was arrested on 14 May after the document was found on an administrator's computer by a member of staff.
Sabir had asked the administrator, Hisham Yezza, to print out the 140-page manual as they were collaborating on research. The university said it called the police after efforts to contact Yezza failed as it felt compelled to act by its duty of care to staff and students. However, Sabir and Yezza dispute this version of events.
As soon as he was made aware of the situation, one of Sabir's supervisors confirmed that the manual – which he had downloaded from a US government website and which can be bought at WH Smith – was relevant to his research.
After seven days and six nights in custody, he was released without charge or apology. But his lawyers later discovered Nottinghamshire police were holding an intelligence file on him, which contained false information about him and wrongly claimed he had been convicted of a terrorist offence.
His legal team brought proceedings against Nottinghamshire police for false imprisonment and breaches of the Race Relations Act 1976 and the Human Rights Act 1998. The proceedings also included a claim under the Data Protection Act 1998 relating to the intelligence file.
The case was due to go to trial on Monday 19 September, but the force settled last week, paying Sabir £20,000 compensation and covering his legal fees. It apologised to Sabir for a stop and search on 4 February 2010 and agreed to delete the inaccurate intelligence information.
See also BBC News, 14 September 2011