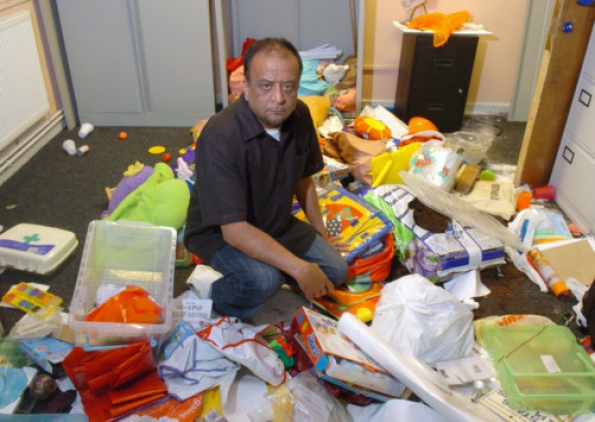 Vandals struck at a Preston community centre and daubed the walls with racist graffiti. The Hamaara Centre, at the rear of Castleton Road, Deepdale, Preston, was broken into and windows and furniture were smashed by the offenders.
The centre, which is run by Preston Muslim Forum, is used for English classes, youth clubs and mother and toddler groups.
The vandals are believed to have entered the premises using the rear shutter and they caused extensive damage including the smashing of windows and damaging the table tennis table, snooker table, storage cupboard and furniture and toys used by the mother and toddler group.
Paint was also sprayed on the walls and racist graffiti including the Nazi Swastika symbols was scrawled all over the walls.