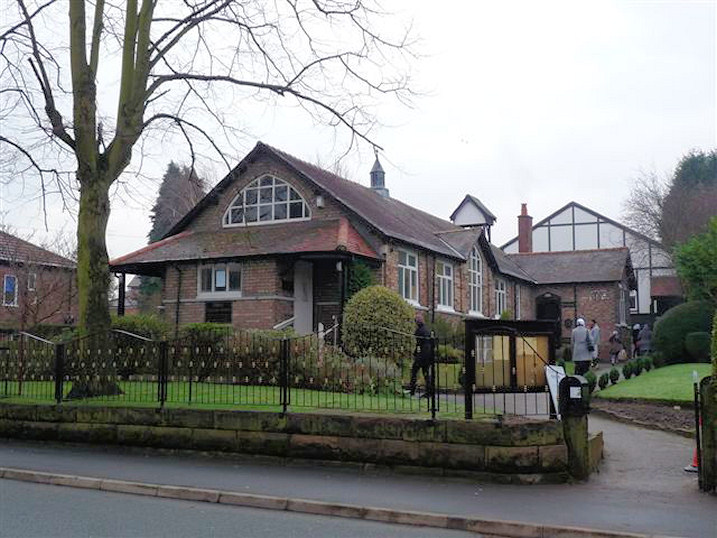 Hale's Islamic Cultural Centre has been hit by a series of series of racially motivated attacks in the past month.
The Grove Lane site has had windows smashed four times overnight since April 1, with items as large as house bricks and coping stones. CCTV has now been installed in the hope of deterring more attacks at the Centre, which is home to an interfaith community group.
Trustee Amjad Latif said: "We want this to stop now before it escalates any further. Our emotions have changed from anxiety to anger as the incident continue. We feel this is a deliberate attack on the Muslim community."
Mr Latif and his fellow members are unsure whether one or more people are responsible for the vandalism. "We're not looking for whoever has done it to be punished. What we would like is an opportunity to talk to them about the consequences of their actions. We're very happy with the police response to our problem so far," said Mr Latif.
Officers from Altrincham Police Station are investigating the matter with the help of CCTV and forensic evidence.
Inspector Clark Bowers said: "These attacks would appear to be racially motivated. They are a demonstration of people who have no respect for the community as a whole. This type of activity cannot be tolerated and we will work hard to find and prosecute those found responsible."
Inspector Bowers also added that the Centre provides activities that benefit all members of society.
In recent weeks, it has been suggested to Amjad that the Centre should increase visible security on the building, which he does not want to do.
"We could put a big fence up and padlocks on the gates if we wanted, but we don't want to make the place look like a prison," he said. "It's not very welcoming at all and we are a very open community."