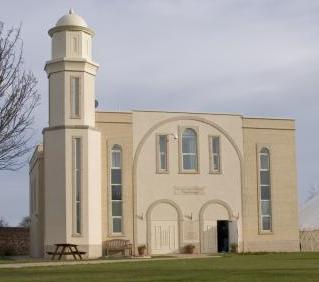 Police are hunting two men and a woman who burst into a mosque and shouted racial abuse. The incident happened at the Nasir Mosque on Brougham Terrace, in Hartlepool, at around 7.45pm on Tuesday, February 5.
A Cleveland Police spokeswoman said: "Two men and a woman entered the mosque via the main entrance and began causing a disturbance and shouting during prayer time. They were also racially abusive when asked to leave the premises."
All are described as young, white and of slim build. The first man was wearing a black woolly hat, a blue and grey tracksuit and black trainers. The second was wearing a black and white knitted hat with plaits down the side, a dark tracksuit top and bottoms with a white stripe down the sides and was carrying a plastic bottle. The girl had long, fair hair and was wearing a cream coat with a fur-trimmed hood.
Anyone with information is asked to contact PC Claire McMahon, of Hartlepool Police, on the non-emergency number 101.
Hartlepool Mail, 15 February 2013
See also Northern Echo, 15 February 2013
The same mosque was targeted by the English Defence League in a graffiti attack in 2010.