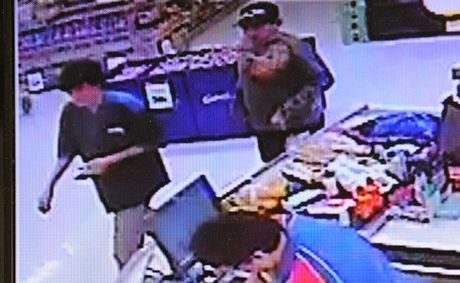 A city supermarket at the centre of a racially motivated verbal attack on an ethnic woman by another shopper has released CCTV footage of the confrontation.
The NewsMail ran a story in Saturday's paper after speaking to Wendy Fay, who witnessed the woman being abused by a drunken man for wearing a scarf inside the Bundaberg Plaza Supa IGA last Wednesday.
Miss Fay said the man had repeatedly yelled, "you're in Australia now, you can't wear that sh*t on your head", while other shoppers watched on silently.
But store owner Kevin Cast said his staff did all they could to help the woman. "Staff escorted the lady out to the car and stayed with her and packed her groceries away," he said. "She wasn't abandoned at all."
Mr Cast said by the time the store manager reached the checkouts, the man who carried out the attack and his friend had left the store. "They were obviously drunk – they never bought anything," he said.
Mr Cast said releasing the CCTV footage might prompt the woman to come forward, as he was told police could not act unless a complaint was made. The footage shows two men, the abuser in a black hat at right and a companion, entering the store, walking around and then leaving.