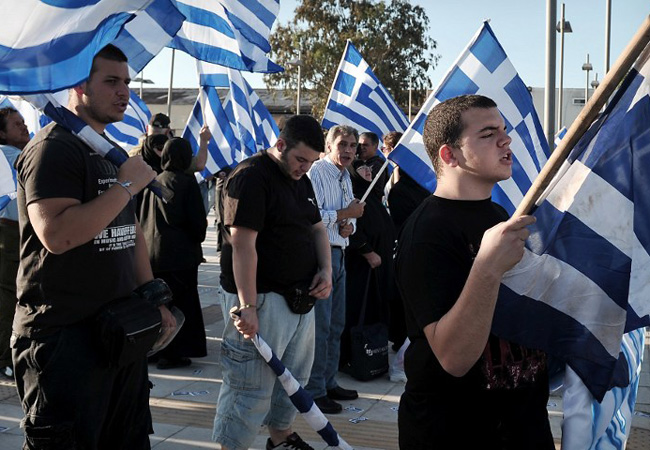 Members of the ultra-right National Front have led dozens of protesters in a march against the Greek government's plans to build the first state-funded mosque in Athens, the capital.
The government has budgeted about one million euros ($1.3m) to build the mosque at a reduced price because of the country's economic crisis, which has delayed the process. However, construction was expected to begin next year.
The protesters, including a woman dressed in nun's clothing, waved Greek flags at the rally on Sunday as they shouted: "We don't want sharia, we want Greece and Orthodoxy" and "No to mosques, give money to the schools."
Emmanouil Konstas, the National Front general secretary, said that plans to build the religious centre were unacceptable and that the government should refrain from catering to the religious needs of immigrants while the country faced an economic crisis.
"It is unacceptable in every way," Konstas said. "The religious needs of hundreds of thousands of illegal immigrants shouldn't be a matter of concern for the government; they should be deported since they came here illegally. And for the rest who are here legally, there are enough places for them to pray. Also, during this harsh economic crisis, it is unacceptable for so much money to be spent on the building of a mosque."
Athens is the only European Union capital without an official Islamic mosque or cemetery.
Local residents who had joined the demonstration said that they were scared of Muslims coming into their working-class neighbourhood.
See also Euronews, 27 May 2013