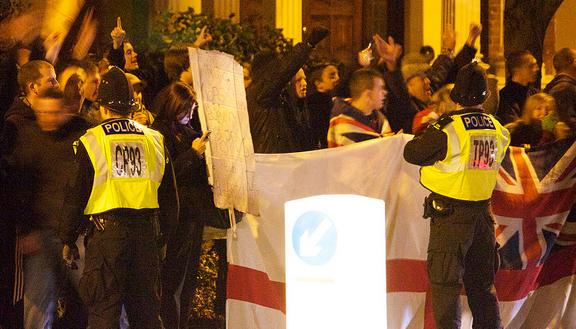 Far right groups are thought to be one of the causes behind a rise in race hate attacks in Portsmouth, The News can reveal.
New figures show that 455 incidents were reported to the city's Racial Awareness Service over a nine-month period – a 25 per cent year-on-year rise. Police also say hate crime – which includes those targeted because of their race or religion – went up by 16 per cent in the city to 317 last year. Fareham, Gosport, Havant and Waterlooville also saw a nine per cent rise in hate crime.
Sharon Furtado, who manages Portsmouth City Council's Racial Awareness Service, said: "The rise (in race attacks) could be due to a whole host of reasons. Last year we had the elections and the British National Party and far right groups had more of a platform to express their views. Sometimes people listen to them and it touches a chord with them. It could also be down to the recession and there being a feeling that immigrants are coming in and taking jobs. We don't know what the trigger is that makes someone decide to act."
Last November, up to 100 people were involved in a demonstration at the Jami Mosque in Victoria Road North, Southsea [pictured]. The protest was sparked after a small group of Muslim extremists – not from Portsmouth – burned poppies in London during the two-minute silence on Armistice Day. The English Defence League was blamed for organising the protests, which resulted in several arrests and charges.