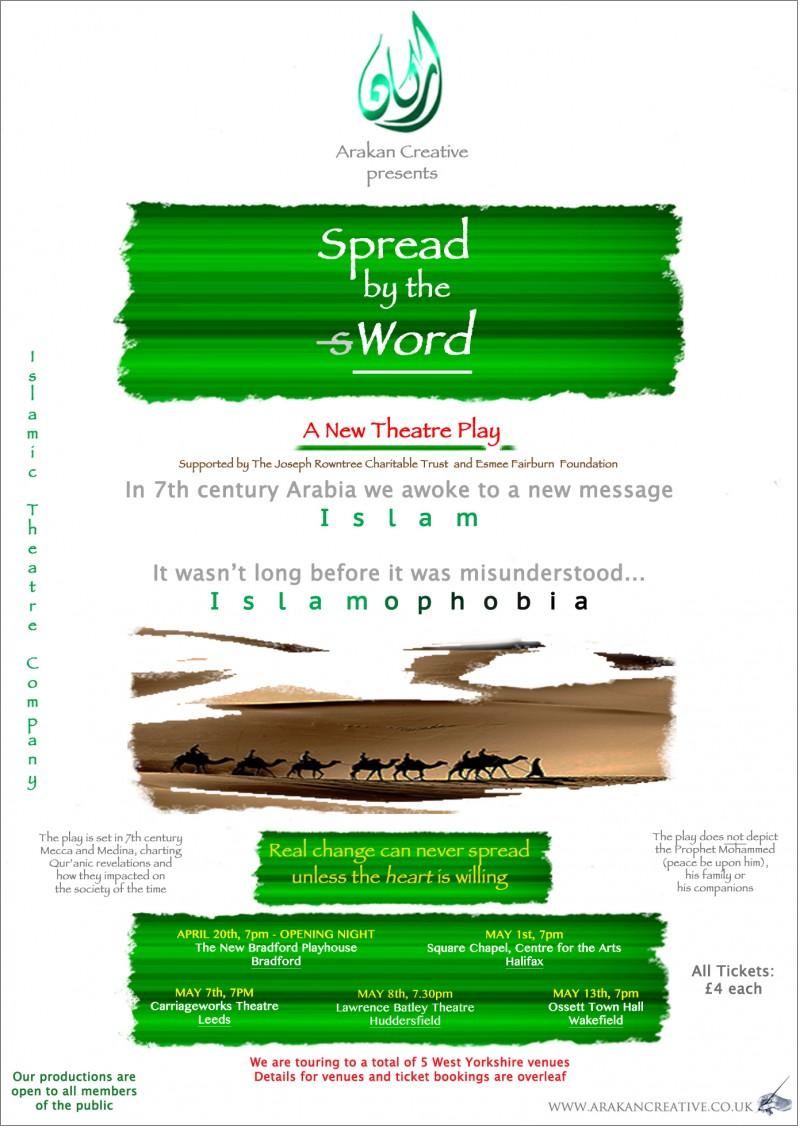 A play set in ancient Mecca and Medina and about to tour West Yorkshire aims to tackle Islamophobia through educating while entertaining.
'Spread by the Word' from Islamic theatre company Arakan Creative takes the form of stories from the Quran – charting the holy book's revelations and how they impacted on the society of the time.
Set in the 7th century, it goes right back to the beginnings of Islam and looks at the first anti-Muslim sentiments that emerged when the prophet Mohammed began preaching.
Conor Ibrahiem, Arakan's artistic director, says many of the issues dealt with then are still being raised today. "Crucially, we address the notion that Islam was 'spread by the sword,' which of course is not true," he says. "Real change can never spread unless the heart is willing."
Arakan is one of 12 West Yorkshire organisations funded by the Joseph Rowntree Charitable Trust, in partnership with the Esmee Fairburn Foundation, to tackle racial injustice and Islamophobia.
'Spread by the Word' is touring Bradford, Leeds, Wakefield, Huddersfield and Halifax. It arrives at Huddersfield's Lawrence Batley Theatre on May 8 and plays the Square Chapel, Halifax, on May 1.
For tickets call 01535 612527 or go to www.arakancreative.co.uk