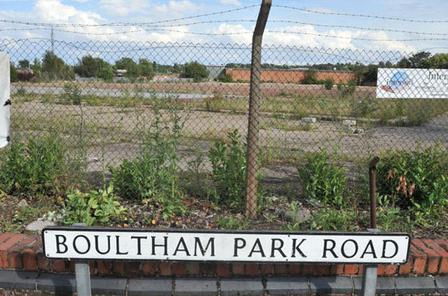 A group which opposed the building of a £500,000 mosque in Lincoln has now promised to work alongside the Islamic association.
The proposed, two-storey place of worship at the Old Boultham Dairy, could win full planning permission on November 7. If approved, the mosque could be up and running in about two years.
Boultham Residents' Association started a petition against the plans last year. Members were concerned about the level of traffic the building would bring to the area.
A joint statement has now been issued by Jean Flannery, chairman of the residents' association and Dr Tanweer Ahmed, trustee of the Islamic association which says they are happy to work together.
It said: "We hope that we can co-exist peacefully, as one community in all its diversity. It falls to each one of us to accept our responsibility to recognise and respect the rights of the other, to be good neighbours."
Mrs Flannery, of Church Drive, off Boultham Park Road, added: "Plans for the mosque are taking a step forward with the planning committee meeting on November 7 to consider an application for full planning permission.
"With no foreseeable obstacle to full planning consent being granted, we are looking to lay the foundations for a good and mutually beneficial relationship, one including all the members of our diverse community.
"Engaging local residents with the mosque, giving them an interest in it, will hopefully help it to become just another strand in our community life. It will also hopefully help members of the mosque who live in the wider area to feel more part of the local neighbourhood.
"Any big new development inevitably brings its worries. Traffic and congestion issues will always be with us. We are urging highways to make the best possible provision, given what is possible, as we trust they will."
Lincolnshire Echo, 25 October 2012
This is excellent news and one in the eye for the far right, who have consistently opposed the Islamic Association of Lincoln's plans for the development of the Boultham Park Dairy site.
In July 2010 the Islamic Association held a meeting for local Muslims to discuss the way forward after their original plan had been rejected by Lincoln Council. It was disrupted by a group of thugs from the English Defence League, who abused the participants and assaulted a Muslim policemen when he arrived in response to a call for help. The EDL's Casuals United section openly boasted about their involvement in this hooliganism, commenting: "Good work chaps, NO SURRENDER."
Subsequently two of those responsible for the attack were convicted of religiously aggravated threatening behaviour (see here, here and here).