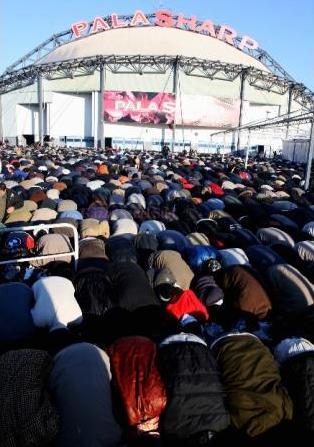 A pig's head was found on Friday at the PalaSharp Arena in Milan where the local Islamic community holds weekly prayers. The head was found by delegates of the civil protection agency in an area close to where ceremonies are held every Friday.
PalaSharp is an indoor arena, located in the northern Italian city of Milan. It has a seating capacity of almost 9,000 and is also used for concerts and sporting events.
Local authorities have vigorously condemned the incident. Vice-Mayor Maria Grazia Guida called it "intolerable". "It is light years away from this city of dialogue, of tolerance we are building," she said. The matter is being closely followed by police.
See also La Repubblica, 23 November 2012