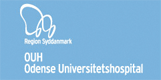 A headscarf is a religious-political symbol that doesn't belong in a hospital, where the patients want to be met by neutral professionals, say a group of workers at Odense University Hospital (OUH), in Denmark, which include nurses, nursing assistants and healthcare assistants.
In the past few months they're attempted to raise the issue about the headscarf in the workplace in the hospital's personnel journal, Fokus, reports Kristeligt Dagblad.
"When people put on their uniform, it means that the person should be in the background. I saw several patients who feel that it's offensive and provoking that the personnel's political and religious convictions are being thrust upon them," says one of those who raised the issue, nurse Rachel Adelberg Johansen.
"We're not saying that people can't be Muslim, Jewish or Christian. We just think that people should remove religious symbols from their professional life," says Rachel Adelberg Johansen. She additionally emphasizes that the group of workers comes from all over the political spectrum.
The uniform committee at Odense University Hospital hasn't considered banning the headscarf. "For us it's about whether hygiene is ok, and whether people do their job," says human resource head Frits Pedersen.