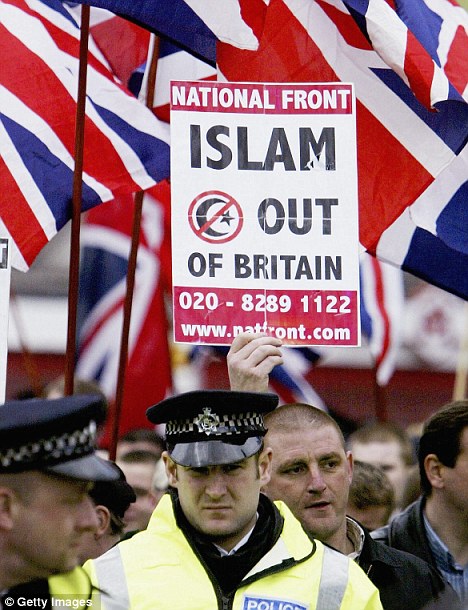 In the febrile politics of the 1970s the National Front (NF) ruthlessly exploited working-class fears over immigration to create a far-right threat unseen in Britain since Sir Oswald Mosley.
The party's shows of strength saw police and anti-fascists clash violently on the streets, while at the 1979 general election the NF was able to mobilise more than 300 candidates and attract nearly 200,000 votes.
Yet its decline was as dramatic as it was precipitous. Rocked by a series of internal feuds and the electoral success of the breakaway British National Party (BNP), within a decade the NF was commanding little more than a few dozen supporters.
Now, amid mounting fears that the far right is riding a rising tide of Islamophobia in Britain, the whites-only party is seeking to stage an unlikely comeback. At next month's London Assembly, local council and mayoral elections it is putting up 35 candidates – the highest number it has fielded for 30 years.
Among its hopefuls is a businessman once convicted of assaulting an anti-racism campaigner who hopes to be the first directly elected mayor of Liverpool; a former BNP supporter arrested for burning a copy of the Koran; and Derek Beackon, the notorious far-right councillor.
Sabby Dhalu, of Unite Against Facism, said the NF had re-emerged as a result of a split within the BNP at a time when the movement was on the retreat electorally.
"At the moment we are seeing a decline in the fortunes of fascist parties but I think there could be a problem in the coming years as the Tories become more unpopular, and as we approach the next general election this could deepen," Ms Dhalu said.