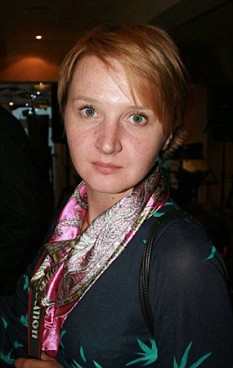 A Muslim cocktail waitress has claimed she was sacked for refusing to wear a "sexually revealing" red dress for work.
Fata Lemes said she was pestered for sex by customers at Mayfair's Rocket bar and restaurant. Miss Lemes, 33, alleged bosses ran Rocket "like a sex club" and allowed clients to think waitresses "could be treated as prostitutes". The strawberry blonde told a tribunal that on only her second shift two guests told her they were looking for a blonde "for one or more nights".
Miss Lemes, of Camden, initially wore loose-fitting black clothes, but a week into the job she was ordered to wear a tight bright red dress that had a plunging neckline and was open at the back. She tried on the outfit and found it was "physically revealing and openly sexual". She said it made her look like a sex club hostess. "I was brought up a Muslim, and am not used to wearing sexually attractive clothes." She refused to wear it and claims she was immediately fired.
Miss Lemes, a Bosnian Muslim, is suing restaurant group Spring & Greene, which owns the Rocket chain, for sexual harassment and sex discrimination. She is claiming £20,000 for injury to feelings and lost earnings. The firm denies her claims. The company claims Miss Lemes resigned in May of her own accord. The tribunal is due to deliver its judgment early next year.
Evening Standard, 17 December 2008
Update:  See online comments on the Sun's report. For example:
"if you do not like the country that you are in then go back to where you came from! we do not want people like you living here! nothing but a free loader!!!"
"why apply for a job as a coctail waitress, if you are a strict muslim and don't want to wear the dress of a cocktail waitress ? But of course in crazy Britain she will get the 20,000 she was after from the beginning."
"pfft! THEN DON'T WORK THERE YOU HEIFER! No one is forcing you to, go get another job that doesn't conflict with your religion… WTF is a MUSLIM doing serving alcohol in the first place, doesn't THAT conflict with your religion??? I hope the court finds for your employer and saddles YOU with the court costs you tart!"
"It's pretty obvious she's took the job with a view to causing this trouble. How much more of this b-s can we take??"
"With her looks she should be paid to wear a burka!"
"The blokes who pestered he for sex must have been nice and drunk. Wouldn't ask her if you were sober."
And so on, and so on – with the exception of one single comment opposing this outpouring of racism and sexism.