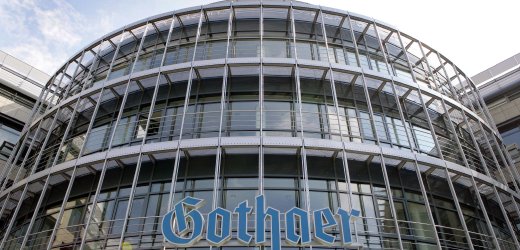 A German insurance company got into trouble for citing the Koran in its refusal to compensate a Muslim accident victim for the cost of hiring a maid. Muslim men leave the housework to their wives, a clerk for the Gothaer insurance firm argued. The company has apologized.
A Muslim immigrant in Germany who asked his insurance firm to cover the costs of a maid while he recovered from a serious accident had his claim rejected on the grounds that according to his religion, husbands don't do the housework anyway.
The 79-year-old Algerian man had been seriously injured after being hit by a car and had already received a six-figure sum in damages from the Gothaer insurance company. When he filed an additional claim to cover the costs of running his household because he wasn't healthy enough to do so himself, an insurance clerk responded by interpreting the Koran as placing the man above the woman.
In her letter, she wrote of Muslim marriage: "It can't be assumed to resemble a German marriage. According to the patriarchical and traditional view of the man in the Muslim marriage, the husband doesn't run the household."
The clerk cited the big age difference between the man and his wife – he is 26 years older – as a further indication that the burden of doing the housework was likely to fall on the wife. However, media reports said the wife has a job, which was why he did most of the work around the home.
The company distanced itself from its insurance clerk this week and said it would apologize to the claimant. Company spokeswoman Martina Fassbender said the clerk's tone had been unacceptable and that her arguments in no way corresponded with the views and policies of the company which adhered to very strict anti-discrimination rules and trained its employees accordingly. "Something like this simply must not happen," said Fassbender. It is unclear whether the insurer will reverse the decision though.