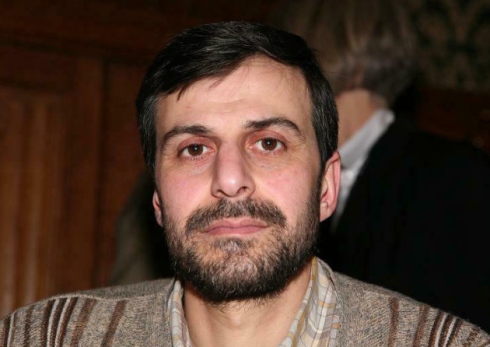 A leader of Islington's Muslim community has voiced his fear that the attempted murder of an Archway shopkeeper may have been fuelled by Islamophobia following the atrocities committed by extremist group Isil.
Mohammed Kozbar, who is the manager of Finsbury Park Mosque in St Thomas's Road, met police last week after a man was hospitalised by an attack in Holloway Road on Tuesday night of last week.
Describing the incident as "worrying", Mr Kozbar said there had been a heightening of Islamophobic feeling in response to executions by the extremist group based in Iraq and Syria – while the town hall's crime chief said there had been an upswing in hate crime in the borough.
Mr Kozbar said: "This was a very serious attack. It shows a similar approach to the kind of thing that Isil and others are trying to do, and it is worrying for the community. The worry is that the attacker might not be acting alone and this needs to be looked at before someone else gets hurt."
Finsbury Park Mosque has a chequered history with extremism as a former home to radical cleric Abu Hamza, but is now largely considered a hub of the community. The mosque was one of several Muslim organisations to issue a statement condemning Isil in its recent acts of beheading hostages, including British aid worker David Haines last month.
Mr Kozbar said: "We as a mosque completely condemn what Isil are doing, as do 99.9 per cent of Muslims. But you can find the small minority that have been brainwashed or misguided by certain people. After this attack on this shop the community will feel very worried."
In response, Islington Council this week announced it is setting up a community safety network, and leading councillors will be visiting mosques tomorrow to reassure the muslim community of their safety.
Paul Convery, Islington Council's executive member for community safety, said: "There's no doubt that there is an upswing of hate crime being committed in the borough. A lot of this is what you might call fairly low level, pushing and shoving and muttered words – there has not been an increase in religiously motivated assaults or attacks.
"We want to find people that are committing these sorts of crimes and prevent them. I urge our residents to report all faith or racial hate crimes to the police. We're a mixed, diverse community where we live together."
• A 35-year-old man has been charged with attempted murder, intent to rob and harassment in connection with the Holloway Road attack and a robbery at a shop in Greenland Road, Camden, on the same evening. He is due to appear at Blackfriars Crown Court on a date yet to be confirmed.
Islington Gazette, 2 October 2014
Update:  See also "Man charged for assault on shopkeeper", Islington Tribune, 3 October 2014