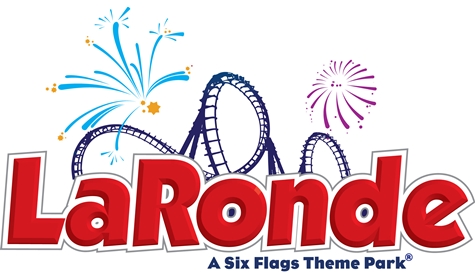 For the boys at Camp Gan Israel in the Laurentians, the trip to the La Ronde amusement park in Montreal is one of the highlights of the summer. Because the camp is kosher, and La Ronde does not sell kosher food, the children have always been allowed to bring in their own snacks.
But after a newspaper went undercover last week to reveal that Muslims and Jews with dietary restrictions were exempt from the ban on bringing food into the park, La Ronde announced an end to the religious accommodation Monday.
"After hearing feedback from our guests, La Ronde would like to clarify that only guests with special medical dietary needs will be considered to bring outside food with them as they enter the park," communications manager Catherine Tremblay said in a statement.
The "feedback" included a 19,000-name Internet petition and a stream of intolerant reader comments on media web sites after the Journal de Montréal broke the news last week. The paper's reporter had donned a headscarf and received a sticker allowing her to bring her sandwich into the park. "Special privileges for halal and kosher food," the front-page headline read. "Lunches forbidden at La Ronde except for Jews and Muslims," the paper reported on its website.
The uproar over the amusement park's policy is the latest sign of the resurgence of Quebec's debate over the reasonable accommodation of religious minorities. It comes as the provincial Parti Québécois government prepares a new charter aimed to protect "Quebec values" against a perceived assault by minority religious groups.
Jack Jedwab, executive director of the Montreal-based Association for Canadian Studies, said the backlash over La Ronde's accommodation is a sign of growing "accommodation vigilantism" in Quebec. "I think that before companies give in to accommodation vigilantism they have to think about the broader ramifications," he said.
Salam Elmenyawi, president of the Muslim Council of Montreal, said La Ronde would not be facing the problem if it made halal and kosher food available in its restaurants.
He said the fact that visitors to La Ronde can eat picnic lunches in a special area outside the park entrance means the end of the accommodation will not bring significant inconvenience. But the message sent is harmful. "The motivation is much more dangerous than the actual action," he said. "I think it is a bit distasteful for them to make this an issue."