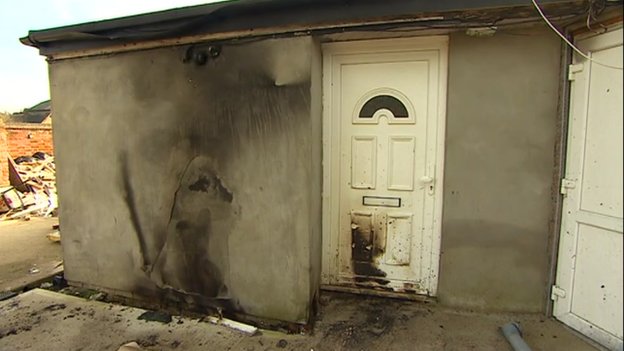 A 30-year-old man has been charged with arson and a "racially aggravated" offence after a fire at a mosque in Milton Keynes.
Thames Valley Police said a fire was started at the back of the mosque on Manor Road, Bletchley, at about 01:00 GMT on Saturday. Richard Bevington, of North Street, Bletchley, has been charged with arson with intent to endanger life and has been remanded in custody. No-one was hurt in the incident.
Mr Bevington has also been charged with a "racially and religiously aggravated section five public order offence", possession of cocaine and possession of cannabis. He is due to appear at Milton Keynes Magistrates' court on Monday.
The mosque was created out of a former pub two years ago.
Update:  See "Man charged with arson of Milton Keynes mosque remanded in custody", Milton Keynes MKWeb, 10 March 2014