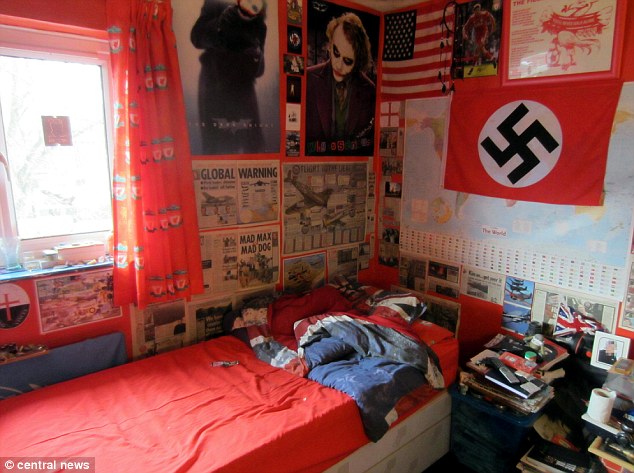 The jury in the trial of a teenager accused of planning a "Columbine-style" attack has been shown weapons and a swastika flag found in his bedroom. Michael Piggin, 18, from Loughborough, denies two charges under the Terrorism Act.
On Wednesday the Old Bailey was shown pictures of petrol bombs, a crossbow, a machete and several air rifles he had. A Che Guevara notebook was also found with tactics for carrying out an attack on a mosque and his old school. Other exhibits shown to the jury included pictures of a swastika flag hanging above Mr Piggin's bed and images of partially assembled pipe bombs.
Mr Piggin, of Beaumont Road, Shelthorpe, admits three charges of possessing explosives but denies possessing articles for a purpose connected with terrorism and having a document containing information likely to be useful for committing or preparing an act of terrorism. He also denies possession of the Mujahideen Poisons Handbook, which is banned under terrorism laws.
The trial continues.
See also "Teenage neo-Nazi who 'plotted a Columbine-style massacre at his school tried to build a homemade bomb with his friends'", Daily Mail, 12 March 2014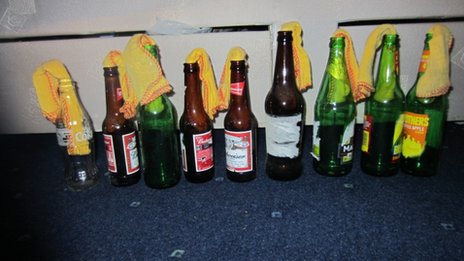 Update:  See "Michael Piggin jury sees notebook with alleged bomb plot 'hit list'", Press Association, 13 March 2014