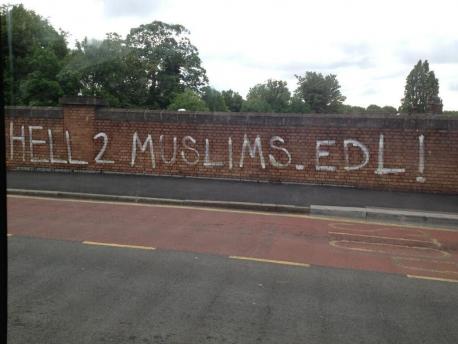 A message of hate was painted near Mitcham Junction station in the aftermath of yesterdays brutal murder of a soldier in Woolwich. While English Defence League supporters were rioting in Woolwich, it appears the graffiti, which read "Hell 2 Muslims EDL" appeared overnight in Carshalton Road.
@ReubenPinder tweeted: "Pretty disgusted to hear that Mitcham Junction railway bridge has been *decorated* by spray-painted words 'Hell 2 Muslims. EDL!"
Merton council were alerted to the vandalism this morning on Twitter and responded quickly. A council spokesperson confirmed the graffiti has since been removed.