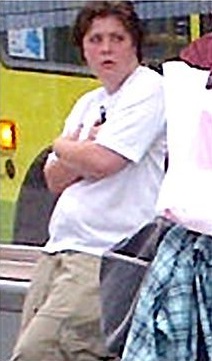 A woman has been fined £100 after she drunkenly told police she was going "P*** bashing with the EDL".
Lianne Tyler made the racist remark to a custody sergeant after being arrested on her way to Saturday's English Defence League demo in Birmingham city centre. The 20-year-old, of Brailes Grove, Bordesley Green, also twice referred to a police officer as a "black c***", the court heard.
City magistrates were told officers had found Tyler drunk and carrying alcohol in New Street. She refused to be moved on and told police: "I'm not f****** leaving town, I'm going to EDL."
Tyler, wearing a T-shirt and combat shorts in court, pleaded guilty to offences of failing to disperse and racially aggravated public order. She was fined £50 on each charge, but the fine was deemed served by her time spent in custody since Saturday afternoon.