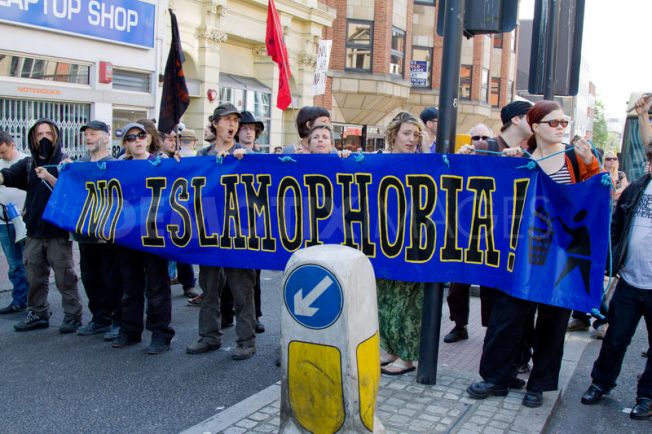 The "patriotic" group March for England faced a counter-demonstration from local anti-fascists when they held their fourth St George's Day march in Brighton yesterday. One report suggests that the march attracted 100 participants, mainly from outside the town. As the picture below shows, the MfE organisers' assurances that the march was a non-political "family event" from which English Defence League supporters would be banned proved baseless. The familiar EDL chants of "English till I die" and "No surrender to the Taliban" were heard, and one counter-demonstrator concluded that "the 'respectable' veneer of March for England was well and truly stripped away. This was without question an EDL march".
Update:  See "Nationalist march will return to Brighton", Argus, 26 April 2011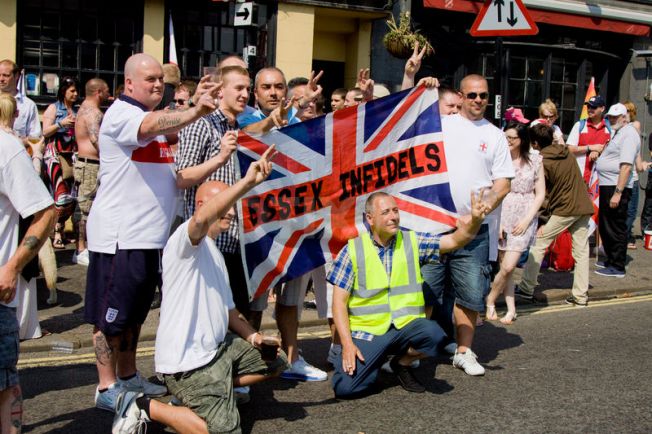 Photos by David Nash at Demotix.