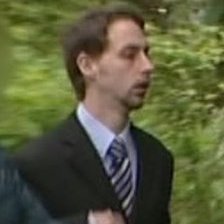 A man who ripped off a Muslim woman's veil in a shopping centre because he thought she was "just another illegal immigrant" has been spared jail.
Ian Brazier, from Shirley, Solihull, was given a six-week sentence, suspended for 18 months, and ordered to complete a diversity awareness course by magistrates in the town. The 26-year-old had admitted racially aggravated assault at an early hearing.
The court heard that he tore Farhana Chughtai's niqab from her face and threw it on the floor in Solihull's Touchwood complex on March 3 as she shopped with family.
Alan Bryce, defending, said his client was angry at the time of the incident because he had been smoking cannabis and the films he was planning to watch at the centre's cinema were not showing. He said: "He was angry that he couldn't see the films or the films he wanted to see weren't there. All these pent-up emotions were unfortunately released when he saw this lady."
The solicitor said Mrs Chughtai was a "random victim", spotted by unemployed Mr Brazier as he came down an escalator in the complex. He said: "He had been taking cannabis and it had made him angry. He saw her and he thought 'There's just another illegal immigrant'."
The court heard that Mrs Chughtai, from Balsall Heath, Birmingham, told police she felt "naked and violated" by the assault.
In a statement released by West Midlands Police after the sentencing, the 26-year-old victim said: "At the time of the attack I felt violated and very distressed. Today, I remain self-conscious and worry that the same thing may happen to me again.
"I am aware of other similar incidents in the West Midlands which have not been reported to police. This should not be the case; victims should report these crimes as soon as they happen.
"I am pleased with West Midlands Police's efforts to trace my attacker and the way they have handled this investigation and I would like to extend my thanks to the officers involved."
Chief Inspector Kevin Doyle said: "Despite the shocking nature of this offence, reports of crimes like this are exceptionally rare both in Solihull and the wider West Midlands. When they are reported to us, I would like to assure victims that they are investigated thoroughly, professionally and victims treated with the utmost dignity and respect. Today's sentence shows that there is no place for hate in Solihull."
Brazier was given an 18-month supervision order and told he must complete a 21-day activity requirement which examines diversity and prejudice. Chairman of the bench Mark Kershaw also ordered him to complete 250 hours of unpaid work< in the community and pay £100 compensation to the victim.