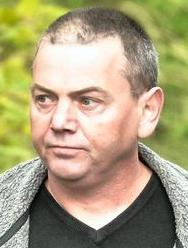 A man who posted a vile racist rant on Facebook after the murder of soldier Lee Rigby is facing jail. David Lee, 48, of Ullswater Drive, Middleton, wrote comments encouraging people to carry out attacks on Muslim businesses.
Lee hung his head as his words were read out at Bury Magistrates Court – littered with expletives, derogatory to Muslims and urging people to vandalise a shop near his home.
He pleaded guilty to sending numerous messages and Facebook profile comments that were of a grossly offensive or of an indecent, obscene or menacing character on May 22 and 23.
Prosecuting Stephanie Varle said: "I am sure the court is aware of the events of May 22 regarding the murder of soldier Lee Rigby in London. It's believed the messages that were put on social-networking site were a result of this act. It's been admitted by David Lee that he did make a number of abusive and threatening messages on social-networking site Facebook."
She said police received an anonymous complaint on May 23 at about 6.30pm, over a Facebook profile which they found 'racist and alarming'. Police checked the page and an officer went to Lee's home that evening, where he admitted the comments were his.
Miss Varle added: "He acknowledged that he had made the comments however he said it was just his friends that could see the profile, and their friends." On arrest, he told police: "It was a joke mate I did not mean it." Miss Varle added: "It was clear that he didn't appreciate the serious nature of the things he had said."
She said it was not clear whether Lee had an open profile, adding: "If you make a comment on someone's statement you may inadvertently write something that appears in the feed that you believed to be private. The police constable was able to check the profile without a password and without being his friend which would suggest it was an open profile."
District Judge Paul Richardson warned Lee that he faced prison. He told him: "I have to say that the prosecution was understandably reticent in reading out the remarks, which are exceptionally offensive and inflammatory. You have pleaded guilty which required some courage but your situation is serious.
"Inflammatory comments that are published via a public communication network such as Facebook are serious and the fact that police were able to see them demonstrates that people do get to hear about what gets around and it creates offence and possible risk of public order.
"It goes as far as that. It shows the response to horrifying events has got to be measured before you go on Facebook. You did not know that and now you do. Because of the nature of what you put on there we are not ruling out a custodial sentence."
The judge did not require defence solicitor Alan Mulcahy to address him.
Sentencing was adjourned.
Manchester Evening News, 29 May 2013
Update:  See also "Internet troll posted messages on Facebook telling people to petrol bomb businesses run by Muslims the morning after Lee Rigby's murder", Daily Mail, 29 May 2013