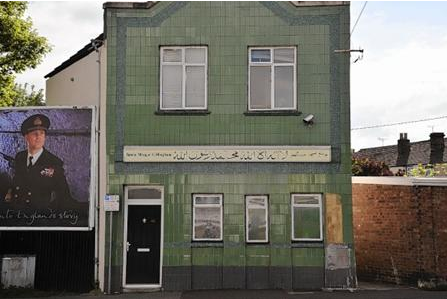 Extra police officers will be out in force today to prevent potential reprisal attacks at Kent mosques during Friday prayers after a soldier was murdered by suspected terrorists.
The heightened patrols come after Gillingham Mosque was vandalised and police promised a "zero tolerance" approach to anyone who targets the county's Muslim community.
A 45-year-old man is due before magistrates today following the mosque attack. Andrew Grindlay, from Rochester, has been charged with religiously aggravated criminal damage and burglary, and is due before Medway magistrates later.
Kent Police Assistant Chief Constable Gary Beautridge – who yesterday said the force will "stamp down hard" on anyone who targets Kent's Muslim community – confirmed extra officers will continue to patrol the county.
See also "More police on streets after mosque damage", ITV News, 23 May 2013