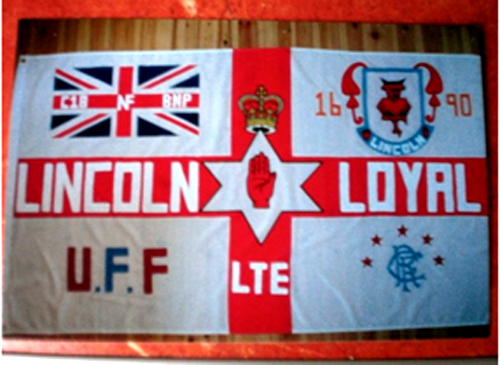 Football hooligans, or so-called "casuals", from Lincoln are descending on Nottingham this Saturday, December 5th, for the English Defence League (EDL) demonstration, according to the EDL Lincoln Division Facebook page.
According to the group: "[The EDL] are not racist, but we want Islamic extremists off our streets!" However, one of the group's administrators has written on the wall saying: "Let's be out in force and do Lincoln and England proud, and show these Muslim scum we shall never surrender! For Queen and country."
The same person has posted a link to a petition which advocates the banning of Islam.
Another member of the group made racist comments underneath a photo of some Asian men, saying: "Some nice people get let into the country… can't believe the immigration system… all they do anyway is sell drugs and rape white women."
A picture of a flag bearing the name of Lincoln's gang of football hooligans, the "Lincoln Transit Elite", has been uploaded to the page. Another picture of a flag uploaded includes a tribute to fascist organisations such as the BNP, National Front, and Combat 18. More pictures depicting football hooliganism, alongside pro-Loyalist images, have also been uploaded.