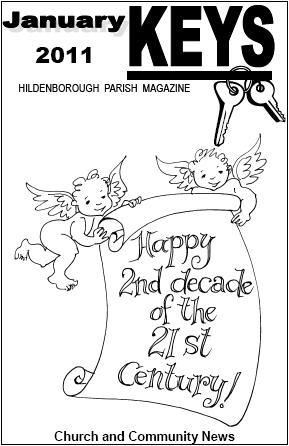 An anti-Islamic article aiming to "liven up" a church magazine has sparked outrage after it branded the religion a "threat".
Muriel Clark's controversial piece on "Islamisation" in the monthly Hildenborough Keys has been slammed for urging residents to take a stand against Muslims coming into this country. The 80-year-old divorcee claimed in her column for the St John's Church publication that young Christian schoolchildren were being brainwashed with Islamic ideology.
Both magazine editor Nick Hawkins – who admitted toning down the original submission because it was "too extreme" – and the Reverend John Chandler this week defended the piece, which was sent out to all homes in Hildenborough.
But residents and the West Kent Muslim Association (WKMA) have called it "unacceptable" and "harmful to the community". WKMA president Nasir Jamil said: "We strongly condemn these views. Islamisation is a very sensitive issue. Her views are a bit extremist and it's a bit out of the blue. It really hurts us. How can they publish it, especially to a small community? It creates a bad impression that Muslims are extremists."
Tonbridge Green Party's Steve Dawe said he hoped the article – which sits alongside more benign offerings about coffee mornings and whist drives – was a one-off. He said: "I hope those responsible indicate this was a mistake, and will never occur again. If not, then this is clearly a matter for the Equality and Human Rights Commission, who may wish to bring a case on the grounds of incitement to religious hatred."
But the writer, editor and vicar have all stood by the piece. Mr Hawkins said: "A couple of things were too extreme, so I took them out. But we should be awake to what's going on. We wanted to liven things up a bit. I thought it might be a bit thought-provoking." Mrs Clark, of Bramble Close, said she stood by her views, saying: "This used to be a Christian country." Mr Chandler said the church magazine should raise serious issues and he did not regret the article being published.