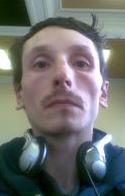 A man who made his Asian next door neighbours' lives a misery with his anti-social and racist conduct was spared immediate jail.
Burnley Crown Court heard how Nigel Hesmondhalgh, 36, who had a British National Party sticker in the window of his Accrington home, was abusive and insulting to the couple, repeatedly picking on the wife. He piled dog dirt up in the alley outside their home and told them: "It's a white country, not a Muslim state."
Hesmondhalgh, said to be the carer for his brother, who has learning difficulties, told the husband of the couple he should be scared and shouted support for the BNP. The couple had lived in their home for 14 years before he moved in.
The defendant, of Stanley Street, Accrington, was given 36 weeks in custody, suspended for two years, with 18 months supervision and the Thinking Skills programme. Martin Hackett, defending, said Hesmondhalgh had been very close to his mother who died last July and he may have been adjusting.
Lancashire Telegraph, 13 July 2009
---
Consulting Hesmondhalgh's Bebo profile, we find him indignantly denying that any racist language was directed against his neighbours – a claim rather undermined by the accompanying messages Nigel Hesmondhalgh says:"Kill All The Fuckin Pakkis"and What Is The Difference Between A Tea Towel And A Baseball Bat? FUCK ALL The Both Wrap Nicely Round A Pakkis Head.
And this thug has escaped a prison sentence.