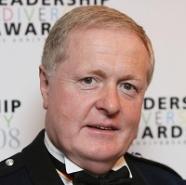 Islam is being "demonised" as a result of atrocities carried out in the name of a "distorted" version of the faith, former Metropolitan Police Commissioner Lord Blair of Boughton has said.
The ex-commissioner, who led the Met during the 2005 suicide bombings on London's transport system, described Islam as one of the "great" Abrahamic faiths and a "faith of peace" which had suffered as a result of atrocities carried out by individuals.
Press Association, 16 November 2010
---
Back in 2005 Ian Blair won the IHRC's "Islamophobe of the Year" award, presumably on the basis of the stick he received over the Menezes killing. This struck me at the time as grossly unfair. Whatever criticisms you might make of Blair, he was never an Islamophobe. On the contrary, he always had a good line on supporting multiculturalism and diversity, and countering anti-Muslim bigotry in the police force – for which he was denounced by the likes of the Daily Mail, Melanie Phillips and the BNP.