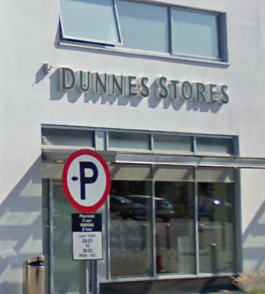 A former sales assistant at Dunnes Stores has claimed she wanted to work her rostered hours but could not do so as she was not permitted to wear a hijab at work.
Loreta Tavoraite (35) of Parknamore, Ballincollig, Co Cork, has brought a case for unfair dismissal against Dunnes Stores (head office) at South Great Georges Street, Dublin. Ms Tavoraite, who is originally from Lithuania, began working at Dunnes Stores, Ballincollig, Co Cork on July 26th, 2007.
The Employment Appeals Tribunal heard that Ms Tavoraite subsequently converted to Islam and wanted to wear a hijab, a headscarf which covers the hair, but which leaves the face exposed, at work. Staff at Dunnes Stores wear a standard uniform of a blouse, trousers or a skirt, and a type of cardigan, and no alteration to the style of the uniform is allowed, the tribunal heard.
In October 2010 Ms Tavoraite met with store manager at the Ballincollig store Bill Farrell and the human resources manager about wearing the hijab. She explained that her religion involved covering her head with a hat or scarf while in public, including at work, but that she had been told that she could not wear the scarf to work.
Mr Farrell told Ms Tavoraite that her religion was her own business and her business only. He said the uniform was their image as a company and she had to wear the standard uniform as required by the company.
There were numerous subsequent meetings, including disciplinary meetings, and correspondence between management at Dunnes Stores and Ms Tavoraite in an effort to resolve the impasse and Ms Tavoraite was repeatedly told by the company that they wanted her to return to work. Ms Tavoraite never returned to work.
At a meeting in early November she was informed that a basic part of her contract was that she would attend work and that if she did not come to work they would have to consider her contract and that it might be terminated. She was dismissed from her position on November 6th, 2010. Ms Tavoraite's solicitor Patrick Horan said his client would say that she wanted to work her hours, "but was told you can't come to work wearing a hijab … so she couldn't come into work".
The solicitor said: "As far as she was concerned, being a devout Muslim you must wear a hijab. It's an obligation," said Mr Horan. "Her view was: I'm ready to work. I want to work, but because of my religion I have to wear a hijab."
Mr Farrell said Ms Tavoraite was a valued employee and he had said he wanted her to come back to work at numerous meetings. He told the tribunal that when an employee is wearing something which is not part of the uniform they are not allowed to work. "It has to be controlled, otherwise it's a free for all," he said.
Asked by Mr Horan what would happen if a member of staff came into work wearing a chain and cross, Mr Farrell said he had never come across it.
Ms Tavoraite will give evidence when the tribunal resumes the hearing in November.