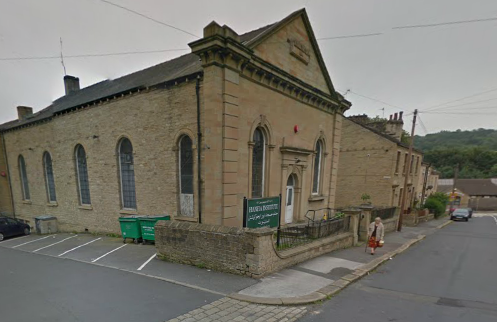 A man who caused hundreds of children to be evacuated from a mosque after claiming he had put a pig's head inside the premises has appeared in court.
Christian Joseph St Hillaire, of Fenay Lane in Almondbury, was at Kirklees Magistrates' Court, Huddersfield, yesterday. He had admitted a charge of racially aggravated threatening behaviour at an earlier hearing.
The court heard the incident at the Hanfia Mosque in Lockwood happened on January 30.
Prosecutor Andy Wills said that earlier that month a pig's head had been found on a spike on railings outside the Bentley Street mosque. This was removed by mosque secretary Mohammed Imran before anyone else could discover it.
Three weeks later Mr Imran received a call from St Hillaire which he found distressing. The prosecutor said: "He (St Hillaire) said: 'I've put another pig's head inside the mosque, you need to get everyone outside."
Mr Wills said that at the time there were about 200 children inside the mosque. The mosque was evacuated but staff told children they were carrying out a fire drill.
Mr Wills said: "A search was conducted but no such item was found. However, during the time while Mr Imran was on the phone to the defendant, he recorded some of the conversation on his mobile and used that as evidence." The phone call was examined by an expert, who matched the voice to the defendant's police station interview.
Magistrates also heard that St Hillaire had pleaded guilty to assaulting a man in Almondbury on July 12 as well as another threatening behaviour charge. His appearance came just two days after he was jailed for 14 months after striking his former partner in the face with a phone charger.
St Hillaire was sentenced to 12 weeks in jail, which will run concurrently with his existing 14-month sentence.