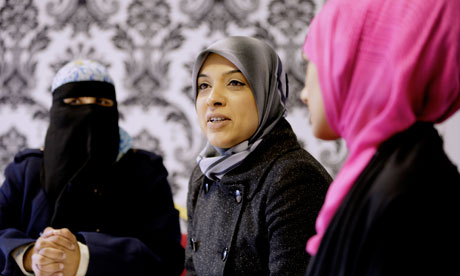 The maverick politician spoke to Muslim women directly, told local men to respect their wives' opinions and mobilised his female supporters to hit the doorsteps. One week on, the women who secured Galloway's victory speak out.
Helen Pridd reports in the Guardian, 5 April 2012
Pridd's account provides a useful corrective to Mehdi Hasan's piece in the Guardian earlier this week. I used to have some time for Medhi Hasan, not least because of his appalling treatment by Harry's Place, but first he wrote that silly article for the New Statesman which uncritically accepted the Tory attack on Ken Livingstone over his entirely proper tax arrangements, and then he reproduced the right-wing myth about Galloway's supposedly communalist campaign in Bradford West. I think he's lost the plot.