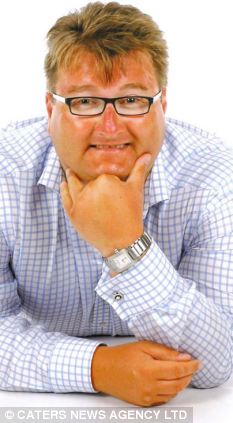 This is Simon Parker, the primary school headteacher who launched foul-mouthed racist and sexist attacks on staff and parents and who has now been banned from the classroom for life.
The disgraced head "bullied and intimidated" terrified staff and "belittled" children at Coppice Primary School, Chigwell, Essex, in 2008 and 2009.
A General Teaching Council disciplinary inquiry heard Parker called parents "Muslim f******" and labelled a supply teacher a "black b****". He also pulled his eyes sideways to impersonate a Chinese early years teacher, adding "I can't stand them".
His shocking catalogue of abuse included Parker calling a prospective teacher a "P*ki" and stating "we don't want any of those" in respect to a black applicant. Parker also called a governor a "lazy whore", claimed a teacher was absent because she had "vaginal thrush" and referred to another as a "fat a*** teacher". The disgraced headteacher called less-able pupils "Congo Bongo" and claimed Muslims are "always blowing things up".
Shamed Parker refused to attend the two-day disciplinary hearing held in Birmingham or defend his case.