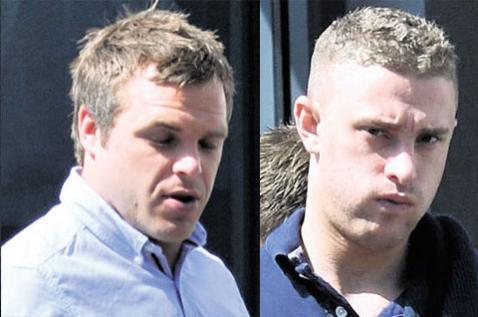 Two Gwent men escaped a jail sentence yesterday after they admitted writing offensive comments on Facebook.
Cwmbran Magistrates' Court heard labourer James Rogers, of Deepweir, Caldicot, wrote on his Facebook account on March 25: "What the ****? Just at Magor Services and there was a Muslim rag head praying on a mat. Makes me sick."
His friend Richard Orzel, a plasterer of Kensington Gardens, Newport, replied to the post writing: "Spit on the ****" to which Rogers replied saying he would have "kicked the **** out of him" if there hadn't been any CCTV around.
Police were alerted to the posts after two members of the public made complaints. The friends were then arrested and admitted writing the posts, which have since been removed.
The men yesterday pleaded guilty to making offensive, indecent, obscene or menacing comments on a public electronic communications network on March 25.
Rogers, 21, and Orzel, 29, were spared jail and were instead handed 28 days' imprisonment, suspended for 12 months. They were each also ordered to complete 200 hours unpaid work and must pay £85 court costs.