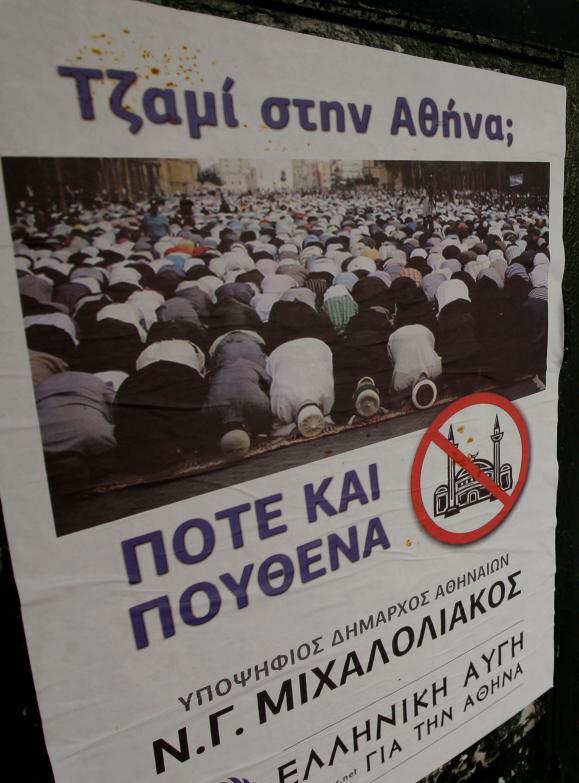 Greek neo-Nazi party Golden Dawn has threatened to mobilize 100,000 people against plans to build a mosque in Athens, state television reported on Monday.
"If a mosque is constructed for Islamist criminals in Greece, a front of 100,000 Greeks headed by Golden Dawn will be created," party spokesman Ilias Kasidiaris told supporters at a rally late on Sunday, in footage broadcast by state television.
The threat came after the Muslim Association of Greece over the weekend said it had received a crude note littered with profanities, warning its members to leave the country or face "slaughter like chickens."
Police said they were examining the note, which had as its backdrop the symbol of neo-Nazi Golden Dawn, which blames migrants for Greece's economic woes and has pledged to throw them out of the country.
Golden Dawn, which has 18 seats in parliament and is suspected by rights groups of encouraging supporters to beat up migrants, denied sending the note.