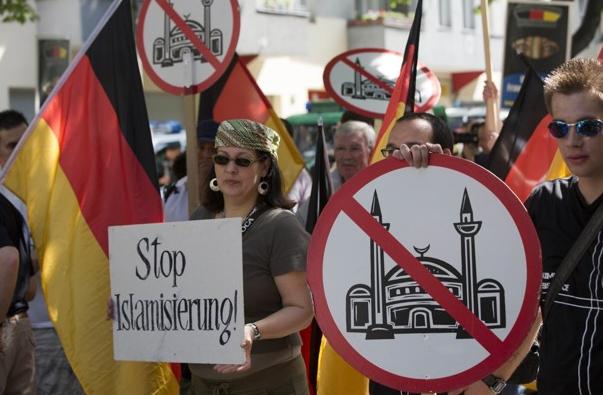 An anti-Islam far-right group wants to stage a Berlin screening of the provocative anti-Islamic film that sparked violent protests across the Muslim world, a report said.
"For us, it's a question of art and freedom of expression," Manfred Rouhs, head of the small Pro Deutschland group told Der Spiegel magazine.
Interior Minister Hans-Peter Friedrich said he would use every legal means at his disposal to stop them. "Such groups and organisations only want to provoke Germany's Muslims," he said, accusing them of recklessly pouring oil on the fire.
Pro Deutschland is known for its provocative demonstrations. Last month about 50 of its activists staged demonstrations outside three Berlin mosques, in action they said was aimed at Islamist extremists. This followed a previous demonstration in Cologne which successfully provoked extremist Salafist Muslims into violence against the police.
They brandished copies of cartoons of the Prophet Mohammed that sparked violent reactions across the world when they were first published in a Danish newspaper.
Indeed Der Spiegel said at least part of the reason the German embassy was targeted in the Sudanese capital Khartoum on Friday was because of the Pro Deutschland demonstrations.
Update:  See also "Far-right German group plans to show anti-Islamic film", Guardian, 16 Sepember 2012
Update 2:  See "Qur'an-burning pastor barred from Germany",Press TV, 16 September 2012