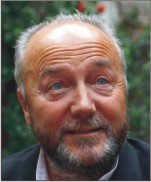 Bradford West MP George Galloway has urged the Police and Crime Commissioner and the Chief Constable of West Yorkshire to help ban a proposed march in Bradford by the far-right English Defence League.
The Respect MP said he fears the intended march on October 12 could mirror the EDL's national rally in London at the weekend, which resulted in more than 160 arrests.
Bradford Council leader David Green said talks had already started with police since rumours of a march reached City Hall last week. Councillor Green said the authority was examining the legal issues.
Telegraph & Argus, 9 September 2013
See also "Galloway demands EDL ban", George Galloway press release, 8 September 2013