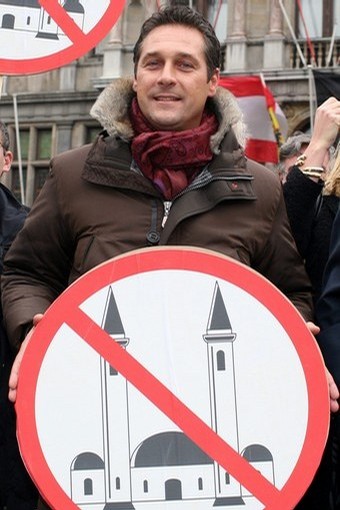 Freedom Party (FPÖ) leader Heinz-Christian Strache has vehemently defended controversial Deutsche Bundesbank executive board member Thilo Sarrazin.
The German caused global outcry with various statements regarding immigration and the intelligence quotient of ethnic groups  made in his new book "Deutschland schafft sich ab" (Germany Abolishes Itself) which was published last week.
The German Social Democrats (SPD) are now thinking of expelling Sarrazin over his claims, while most political movements in his home country have already strongly disassociated themselves from his points of view.
Now Strache said Sarrazin would deserve asylum in Austria. The right-winger announced today (Tues): "In contrast to many others who apply for it, he would have deserved political asylum."
Strache – whose party is tipped to improve on its 2005 performance in the upcoming provincial elections in Styria (26 September) and Vienna (10 Vienna) – added: "The 'Sarrazin hunters' don't face reality. They have no idea what's going on and dream of an ideal world."
The FPÖ boss claimed Austria had the same problems as Germany. Strache also advised Social Democratic (SPÖ) Vienna Mayor Michael Häupl to "read Sarrazin's book carefully".