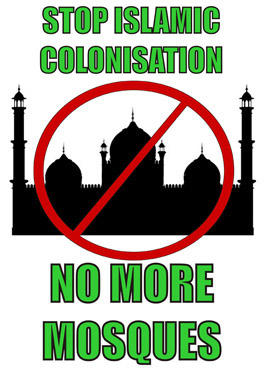 "In response to popular demand, Excalibur has developed a brand new range of dramatic political slogan T-shirts, headlined by one which reads 'Stop Islamic Colonisation: No More Mosques'.
"The new T-shirts, available in short and long sleeve styles, also feature themes covering the EU, the asylum swindle, political correctness, regional BNP designs and a new Celtic pride range.
"The launch of the new collection coincides with renewed squawking from extremist leftist politicians and newspapers in Wales today over the use of Welsh folk hero Owain Glyndwr in Excalibur's 'Welsh by the Grace of God T-Shirt' design.
"The addition of the 29 new designs to Excalibur's range pushes the total number of available designs on offer to 44, making Excalibur the single largest supplier of patriotic wear in the country."