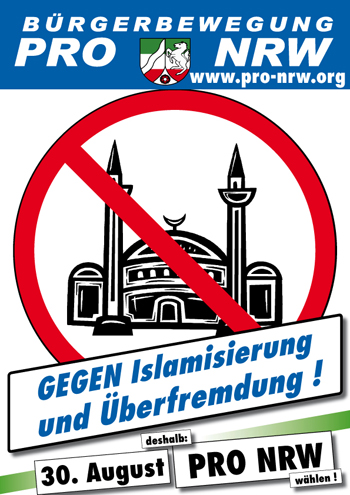 Swedish far-right businessman Patrik Brinkmann has announced he will pour €5 million into the coffers of Pro NRW, an anti-Islam populist party based in Cologne. In a report to air Sunday night on Germany's public broadcaster WDR, Brinkmann says he fears Germany is becoming "too foreign" and that Sharia law will be introduced in the country.
"However, there are no, or very few, politicians who take this seriously," Brinkmann said. "That's why I believe that a new right wing (in Germany) can not only succeed, but in five or ten years be as large as the FPÖ in Austria or the SVP in Switzerland," he added, referring to Austria'sFreedom Party and the Swiss People's Party, two far-right groups which have enjoyed a certain amount of electoral success.
The millionaire, who reportedly already has ties to Germany's extreme-right NPD and DVU parties, will finance a building for Pro NRW to be used as an anti-Islam centre.