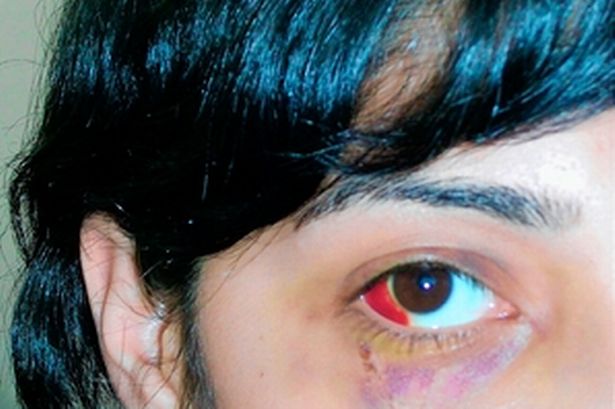 The family of a student left with a pendant embedded in her face after a sickening racist assault have expressed their anger after her attackers escaped jail.
The two girls and one boy, all aged 16, were given referral orders or community sentences at Rochdale Magistrates Court on Monday morning, following the incident, which took place in June in the children's playground in Springfield Park.
The uncle of the victim, who has asked not to be named, said his family would be disappointed with the sentences. He added: "This was an horrific attack so it is disappointing that the perpetrators have escaped custodial sentences. It sends the wrong message that if you launch a racist attack, you won't be jailed."
The victim had gone to the park with her three young sisters, aged between five and 11 and her sister in law, who was with her 18 month old baby. The pair took the younger children to play on the baby swings, but they were confronted by one of the 16 year old girls and Kirsty Leigh Hood, 19, who began verbally abusing them, including a chant of "BNP".
The 16-year-old boy and the other girl later approached the victim and her sister in law and also became confrontational. When the boy mumbled something at the victim, she told him to speak English, to which he responded "I'm more British than you". The boy then suggested to one of the girls that she should pull the victim's headscarf off, and it was at this point that the girl punched the victim in the face, which such force that the pendant from her bracelet became embedded in her eye.