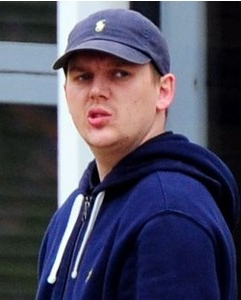 A Facebook user who stirred up "appalling, racist and anti-religious" hatred about burning down a Grimsby mosque has been jailed for eight weeks. His remarks were "beyond the pale" and could easily have fanned the flames of more racial and religious hatred, Grimsby Magistrates' Court heard.
Terence Baker, 25, of Columbia Road, Grimsby, admitted sending an offensive or menacing message on May 24.
Brendan Woodward, prosecuting, said Baker posted messages on his Facebook site after the murder of soldier Lee Rigby in Woolwich. He made comments about the Grimsby mosque being burned down.
"The comments were quite inflammatory in nature, particularly in the context of what was occurring at that time," said Mr Woodward. "He was asked about their extreme nature in relation to burning the mosque down but he declined to comment."
Gemma Greetham, mitigating, said Baker no longer had his Facebook account. "He foolishly put these comments on Facebook but realised what he had done the following day, deleted the comments and deactivated his Facebook account. He has no desire to reactivate that account." Baker had been working sporadically doing garden clearance work for a friend two or three days a week.
District judge Daniel Curtis told Baker: "I am quite sure there wasn't a single person in this country who wasn't shocked and appalled by the atrocious murder of Lee Rigby in Woolwich some time ago. The majority of the population have responded to that awful offence with dignity in an appropriate way with remorse and compassion.
"You did not fall in to that category. Your response to that, and an attack in this town on a local mosque, was frankly beyond the pale. Your remarks are appalling, racist and anti-religious in relation to a religion you clearly do not understand.
"Your remarks could have stirred up even further racial hatred and religious hatred. I have to make it clear to people who want to stir up this sort of religious hatred that this sort of behaviour will not be tolerated."