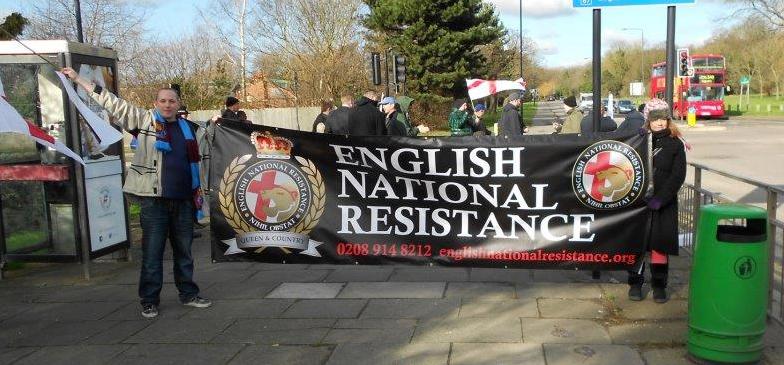 Despite being served with a court injunction banning them from going within 500 metres of Abu Qatada's family home, on Saturday the English National Resistance went ahead with what they called a "peaceful, responsible and effective small scale demonstration" just outside the exclusion zone.
It was addressed by Paul Golding of Britain First, Paul Pitt of the South East Alliance, former leading EDL activist Tony Curtis and Dave Smeeton of March For England.
The ENR states that 40 "patriots" turned up for the protest. Now, I know the far right aren't generally the brightest of people, but if you're going to exaggerate the size of a demonstration, it doesn't require much intelligence to work out that it's not a good idea to post photographs on Facebook which show the actual attendance to be little more than half the figure you're claiming.