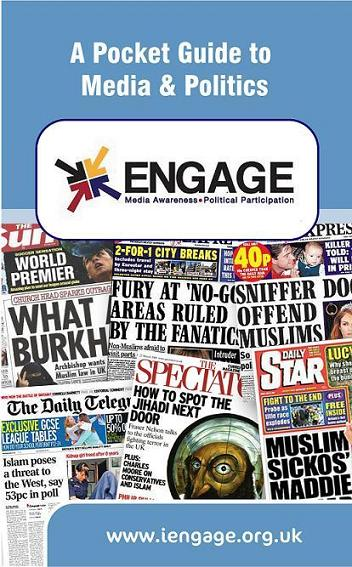 ENGAGE will launch its FREE full colour "Pocket Guide to Media & Politics" at the Global Peace and Unity exhibition this weekend. Don't miss this opportunity to pick up your copy!
After too many years on the sidelines of political and public debate on Islam in Britain, ENGAGE will enable Muslims to find their voices and places in the public sphere; in the media and in politics, by promoting participation through training seminars and indispensable resources that every engaged Muslim can't do without.
The ENGAGE Pocket Guide is the handiest, most useful resource in the wallet of any Muslim committed to engaging with British society. ENGAGE have produced a 100,000 copies of the laminated, full colour pocket guide for free distribution around the UK.
The guide will be available at the GPU and at the ENGAGE community presentations that will begin in November. See "ENGAGE in the Community" for more details on the presentations.
Visit the ENGAGE stall at the GPU (stall number M03) and pick up your pocket guide this weekend! See www.theglobalunity.com for details and tickets to the event at London's ExCel Exhibition Centre, Saturday 25 – Sunday 26 October.