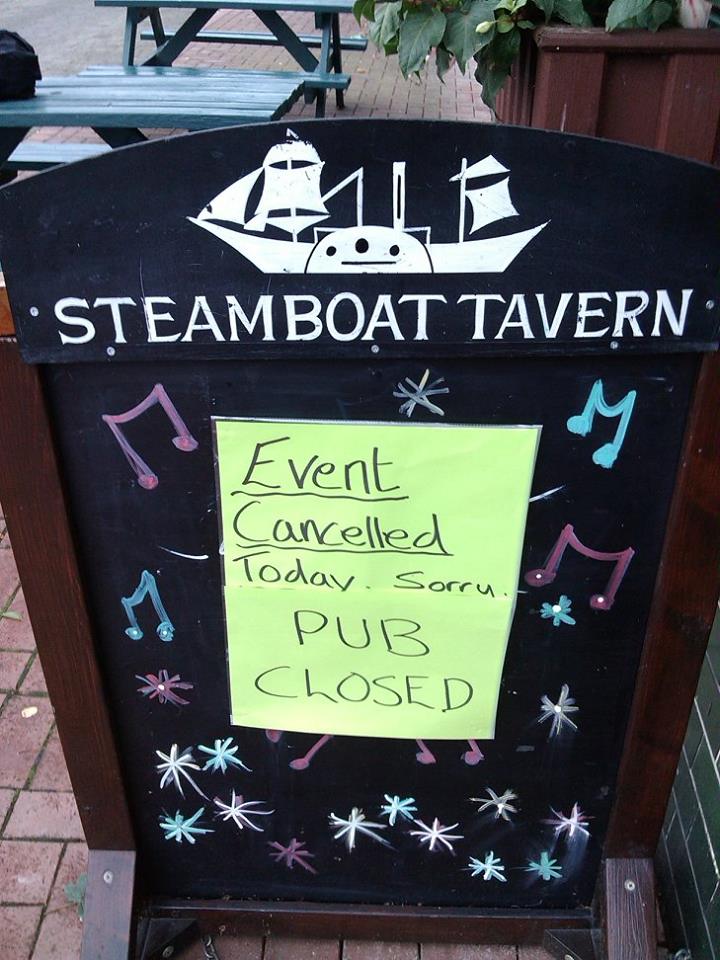 An anti-racism gig was cancelled after police advised that opponents could disrupt it and there was "potential for violence".
The Love Music Hate Racism event, featuring over a dozen local acts, was due to take place at the Steamboat Tavern in Ipswich on Sunday but it was called-off at lunchtime. The organisers said the decision gave the "green light" to racists. Police said the decision to cancel the concert was made by the venue.
Lauren Bulaitis, 16, one of the gig organisers, said: "I completely understand why the pub pulled the event, but it's still such a shame. We were completely let down by the police and racism was given a green light in Ipswich yesterday."
A spokeswoman for the Steamboat Tavern said the decision to cancel the event was "upsetting" but was made to avoid the pub being caught up in a "political" event.
Sgt Jo Garrard, from Suffolk Police, said: "We had a number of different sources of information to say there were individuals who were planning on disrupting the event and there was a potential for violence. It is really disappointing and we did discuss how the event could be postponed and alternative arrangements made."
Police said officers would be analysing posts on social media sites that had suggested to them that disruption would take place.
The organisers of the event said they would now try to organise a similar event at a different venue at some point before Christmas.
See also "Ipswich: 'Love Music, Hate Racism' gig at The Steamboat Tavern cancelled following reports of 'disruption'", Ipswich Star, 16 September 2013
Ipswich Spy has a more detailed account of the events that led to the concert being called off. It reports that a group of English Defence League supporters visited the Steamboat Tavern and made threats to the management.
They later posed outside the pub for a photo celebrating the cancellation of the concert (see below), which they posted on the East Anglian EDL Facebook page along with the following comment: "1-0 to the EastAnglian Edl the UAF gig at the Steam Boat Tavern was cancelled today, see how they like it! EastAnglianEDL NSE!"
Ipswich Spy writes: "We can't allow any group to spread intolerance among our local communities. Serious questions will have to be answered by the police as to why they stood by and allowed this event to be intimidated."
As for the EDL, their initial euphoria at putting one over on a 16-year-old anti-racist has been tempered by the worry that their threats and intimidation might backfire on them.
A statement by the East Anglian Division contains the familiar lie that the EDL takes "a stand against racism and any member showing any racism is promptly removed". The EDL apparently decries any thought of violence too:
"It was bought to our attention that the 'UAF' were organising an event in Ipswich and a division of the East Anglian EDL decided that they would also attend, not to attack or make threats, but to simply make our presence known and to show that we do not support the UAF's tactics."
The statement concludes: "It has been mentioned that 'thuggish' threats have been made to the establishment, to which we are unaware of, should this have happened then this is a matter for the police to deal with initially and should there be any connection to the EDL then we also will deal with this accordingly."
Update:  See "The EDL's latest victory: Defeating a schoolgirl who wanted to put on a gig", Vice, 20 September 2013