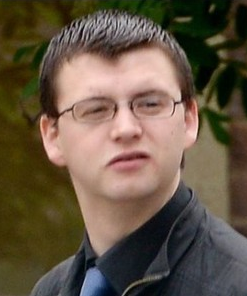 A Facebook user who urged people to burn down Grimsby's mosque – to put the town on the map "big time" – claims he has "lost everything". Steven Ballard claimed he had lost his job, his girlfriend and his child because of the furore caused by his "menacing" comment. Ballard, 27, of Stainton Drive, Grimsby, admitted sending an offensive or menacing message on May 23.
Rebecca Dolby, prosecuting, told Grimsby magistrates that police searched an open group forum on Facebook linked to the Grimsby division of the English Defence League. Ballard posted a message at about 10pm following the murder of soldier Lee Rigby in Woolwich. It read: "Burn the mosque down the end of Legsby Avenue. That will tell the clowns in charge in this country that we ain't taking this s*** and it will start a nationwide action going. Grimsby will be on the map big time then."
He later told police there were Muslim communities in every town and city – and made reference to the recent police activity in Saxilby. He claimed Muslims had "got it easy" and that, "if they go to prison, they will get it easy". Ballard claimed he was not racist and that he was not aware of damage caused to the mosque. He claimed that, if a Muslim were killed, he would have it on his conscience but insisted: "We are walked over."
Nick Furman, mitigating, said Ballard had not been charged with a racially aggravated offence. The Facebook comment was "not for general consumption" and was on a page set up for people involved with a "hard-line" group. The comment was "menacing" but "not grossly offensive" and had not been sent to anybody who might be offended by it.
"He was not responsible for any of the acts at the mosque," said Mr Furman. "He doesn't know any of the people involved. The firebombing at the mosque was before this post was made. This was a very imprudent, ill-thought-out and foolish comment on Facebook to a closed group." He was "spouting off" for a few seconds.
Ballard's girlfriend "had told him to go" and that the relationship was over. He had not seen his child since the case and he had lost his job. "He has lost everything one might traditionally hold dear," said Mr Furman.
Ballard, who has since found factory work, was given a 12-week suspended prison sentence, a six-month supervision order and must pay £85 costs and a Government-imposed £80 victims' surcharge.
Grimsby Telegraph, 10 July 2013
---
In an earlier interview with the Telegraph Ballard claimed that when he joined the Grimsby EDL Facebook group he "did not know what the EDL stood for" and was shocked – shocked! – to discover that they were extremists. Yet his lawyer had earlier told the court that Ballard's comments "were made to people he regularly interacted with and were not designed to be seen by wider groups of people".
It is also difficult to make sense of his lawyer's assertion that the "firebombing at the mosque was before this post was made". Ballard posted his call for the mosque to be burned down on 23 May. The arson attack on Grimsby Mosque took place two days later, on 25 May.