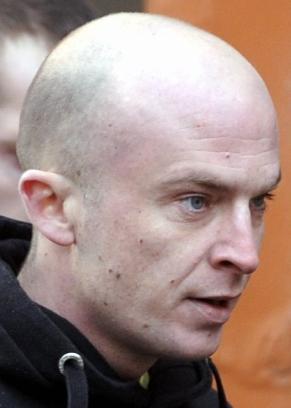 A former Carlisle soldier just released from jail for publicly burning the Koran was among nearly a dozen people who racially abused two takeaway workers.
The city's crown court heard that Andrew Ryan, 33, and his brother Matthew Ryan, 27, were part of a group who threatened and racially abused two Turkish men at Manhattan Pizza in Botchergate last year.
The Ryan brothers, along with three other men and four women, pleaded guilty to two charges of using racially aggravated threatening behaviour. All admitted that their abuse of the two takeaway workers had been inspired by their mistaken belief that the men were Pakistani.
Before the group are sentenced on Thursday, Judge Paul Batty QC will be shown a video of the ugly incident in which they were involved on May 20 last year.
The CCTV shows the group massing in a threatening manner outside the takeaway shop shortly before 8pm. They are seen angrily remonstrating with the two Turkish workers, some of the group ranting and repeatedly jabbing their fingers as they spill into the shop.
One of the men in the group flicked a lighted cigarette into the shop, and a drinks can is also tossed inside. At one stage, the video shows one of the defendants striding into the shop and throwing a chair.
The terrifying incident came shortly after Andrew Ryan was released from a 70-day jail term for burning the Koran in Carlisle city centre. He claimed he committed that offence with the aim of causing offence to only Islamic extremists.
After he was convicted of burning the Qur'an in April last year Andrew Ryan was treated as a hero by the EDL, who organised a demonstration in solidarity with him before he was sentenced. As the News & Star reported:
"He arrived at the city magistrates' court flanked by men waving the St George's Cross and shouting nationalist chants. The English Defence League Carlisle Division had put out a call for members to support Ryan. A group gathered to parade through the city centre with him, carrying a flag with 'EDL' written on it. It also bore the scrawled message: 'It's our country, we are taking it back'."