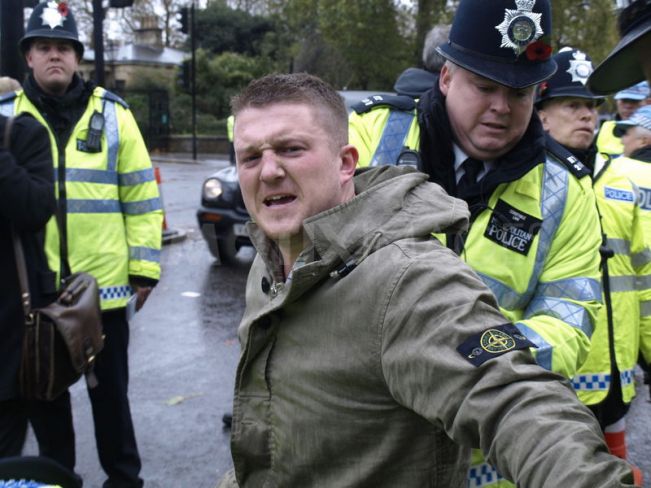 The founder of the English Defence League has been charged with assaulting a police officer during clashes with Islamic protesters in London.
Stephen Lennon, 27, of Layham Drive, Luton, was held by police in Kensington, west London, as the nation stopped to mark the anniversary of Armistice Day. Father-of-two Lennon, also known as Yaxley-Lennon and Tommy Robinson, has spoken on behalf of the EDL after a series of violent and intimidating confrontations.
Five others associated with his group were also arrested as members of Muslims Against Crusades burned remembrance poppies.