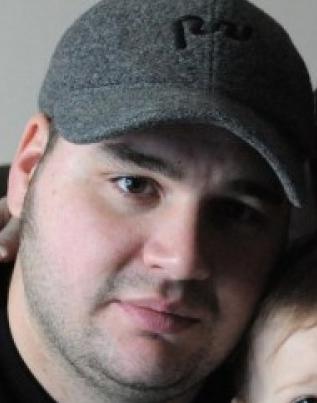 A Gainsborough man charged with racially aggravated behaviour was found guilty following a two-day trial.
Daniel Odling denied committing racially aggravated harassment against a group of Muslims in Lincoln in July last year where an off-duty police officer was assaulted.
The 26-year-old father from High Street, Blyton near Gainsborough, was on trial with a 17-year-old man from Market Rasen who cannot be named for legal reasons. Both were accused of religiously aggravated behaviour at the Grandstand on Carholme Road, Lincoln, where 30 to 40 Muslims gathered to discuss the building of a mosque, on the evening of 9th July 2010.
Odling told the court that he was under great stress and pressure at the time of the incident because of his son's medical condition – Congenital Melanocytic Neavi (CMN) – and due to having split up with his partner at the time.
The court heard that while Odling denied harbouring any anti-Muslim sentiments or being a member of the English Defence League, the 17-year-old also on trial was a former member of the EDL. The 17-year-old was accused of assaulting off-duty police officer PC Chothia when the policeman asked him to leave after the meeting when a dispute erupted. He claimed he was only there to voice his concerns of traffic problems that the mosque may cause.
Witness Ahmed Basheer, MBE, told Lincoln Magistrates Court about how the group became "aggressive" and started saying the F word and anti-Muslim slurs when they were asked to leave the private meeting. "There was some disturbance," he said. "They left the hall and that's when I got quite upset and scared because of all of the noise and commotion. One of them said 'we support the EDL'."
Mr Basheer continued: "I feel sad because I have been living here since 1974 and I've never had that feeling of looking over your shoulder but now sometimes I do."
Odling said that he drove a group to the Grandstand under the belief that they were going to pick up drugs for a party and claims that he was unaware of the meeting about the mosque.
The court heard about how when driving away from the scene, abuse was shouted from the window of Odling's car before he stepped out to square up to a Muslim from the meeting.
"We went to drive off when someone shouted something into the car," Odling told the court. "I didn't like what he said and I was pretty wound up and aggressive towards him. I remember saying 'come on then' when the man said 'you think you're big behind the steering wheel'. He was being held back."
However, Deborah Carwright prosecuting said: "What you're saying is palpable rubbish and you knew what you were getting into on that day." She called it a "pre-meditated and calculated attempt to cause harassment and distress."
Mrs Cartwright from the Crown Prosecution Service condemned the actions of the two men. "This type of offending is very serious," she said, following the trial. It can have real and lasting effects on individuals, communities and indeed, the whole of society. Religious crime is particularly hurtful to victims as they are being targeted solely because of their personal belief or faith."
She continued: "The confusion, fear and lack of safety felt by individuals can have a ripple effect in the wider community. Communities can feel victimised and vulnerable to further attack." She added: "It is for these reasons that we do and will robustly prosecute cases such as this."
When finding him guilty, the magistrates said that Odling's evidence was "vague, inconsistent and not credible" and believed he was "generally threatening and abusive throughout the incident."
Odling was fined £450, ordered to pay £500 costs and the £15 victims' surcharge while the youth was released on bail until he must appear before the Youth Court for sentencing on 26th May.
Gainsborough Standard, 16 May 2011
---
At the time the EDL thugs at the Casuals United blog were boasting about their role in disrupting the meeting, which had been organised by the Islamic Association of Lincoln.
Casuals United justified their hooliganism on the basis that "Lincolns Mosque is due to be funded by Tablighi Jamaat the extreme Saudi sect behind 9/11".
The funding for the new mosque is in fact being raised through an appeal to the Muslim community. As for Tablighi Jamaat, it is an organisation originating in South Asia that has no connection with Saudi Arabia, still less with 9/11.