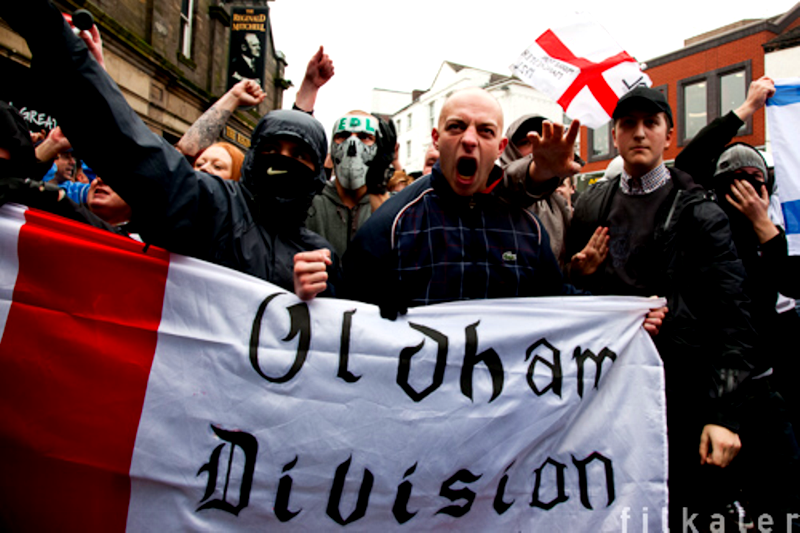 The English Defence League has announced that it has postponed its planned demonstration in Bolton on 6 March, supposedly because it would clash with a Hindu festival. According to the EDL:
"We have received information that far-left groups were planning to attack Hindus whilst dressed in EDL clothing, which may be purchased freely from our internet shop. This cowardly attack, had it taken place, was to be blamed on our organisation with the intent of discrediting our stated aim of peacefully protesting against radical Islam. Due to the respect we have for the peace loving Hindu community, we deemed it only right and proper that we cancel our own plans to ensure their safety."
Yeah, sure. A more likely explanation for the cancellation of the Bolton protest is that the EDL leaders recognise that the gangs of thick racists who are drawn to their intimidatory demonstrations would be unable or unwilling to make a distinction between Muslims and other brown-skinned minority communities. And the suggestion that "far-left groups" were intending to disguise themselves as EDL supporters is laughable. The left has little need to discredit the EDL's "stated aim of peacefully protesting" when the EDL's violent hooligans are quite capable of doing that for themselves.
Update:  See Stephen Hall's comments at Socialist Unity, 8 February 2010
And the UAF statement here.