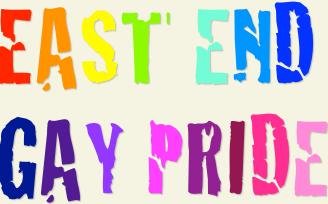 One of the organisers of East London Gay Pride resigned today after it was revealed that he had been involved with the English Defence League. Raymond Berry helped found the far-right group and remains involved in groups including Stop the Islamification of Europe, it was claimed.
According to gay Muslim group Imaan, Mr Berry, a transport worker, fell out with officials at the Rail and Maritime Trades Union (RMT) last September over his political affiliations. Imaan said it had seen correspondence in which Mr Berry declared he had helped found the EDL but was no longer involved with the group because of a dispute over leadership. But Mr Berry allegedly said that he continued to hold firm beliefs against Sharia law and the "Islamification of Britain" and was involved in other anti-Muslim groups.
Mr Berry was one of six organisers of East End Gay Pride, which was organised as a response to anti-gay stickers posted around the borough. Some gay rights campaigners in the area had called for the march to be cancelled, claiming that it would inflame tensions between gay people and Muslims.
Mr Berry announced on Facebook this afternoon that he was resigning from the event. He did not acknowledge Imaan's claims. Shortly afterwards, the other organisers released a statement saying they had accepted his resignation. The statement said they would continue organising the event.
Imaan says it will publish a "dossier" of evidence on Thursday which shows that other East End Pride organisers have "right wing and fascistic associations".
See Imaan press release, 15 March 2011
In a joint statement responding to news of Raymond Berry's resignation, Tawseef Khan of Imaan and Jack Gilbert of Rainbow Hamlets said: "It is a start, but given the remaining questions about other members of the organising group, and given they had presented themselves as a group of like-minded friends, we continue to press for the entire committee to resign forthwith."
Update:  See also the East London Advertiser, which quotes Terry Stewart of Out East as stating that they are maintaining their boycott of the march: "There are still four more EDL members with the organisers – we want them out. The march is now tainted. EDL is using the march as a smoke-screen to attack the Bangladeshi community."